The Shepherd School of Music at Rice University
Friday, December 10, 2021 
Phoebe and Bobby Tudor, Chairs
Image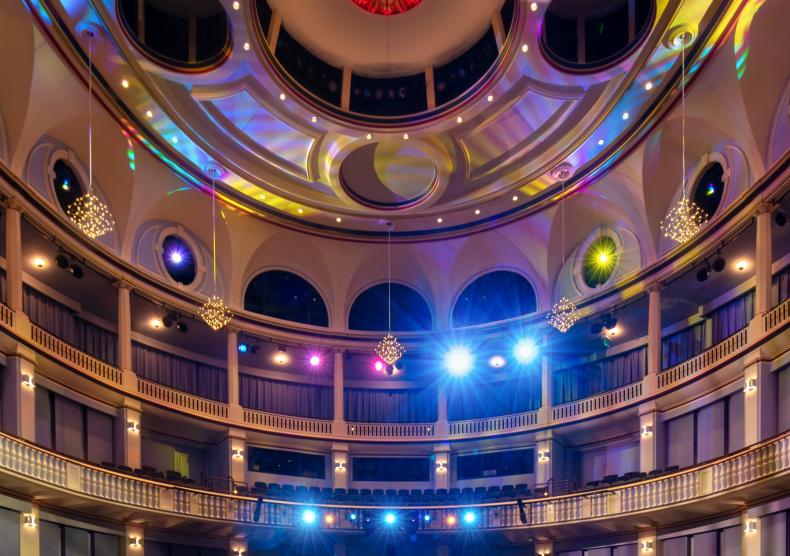 $250,000 – LA BOHÈME (Table of 10)
Named Endowment to benefit The Shepherd School of Music
Premier performance seating for ten guests in the Parterre
Elegant seated dinner for ten guests with priority seating
Recognition in all Inaugural Season materials
Eight permanently named theater seats in the Orchestra Main
Invitation to VIP reception for Opening Night of Spring 2022 Opera
Private backstage tour of Brockman Hall for Opera

$100,000 – TOSCA (Table of 10)
Priority performance seating for ten guests in the Parterre
Elegant seated dinner for ten guests with priority seating
Recognition in all Inaugural Season materials
Six permanently named theater seats in the Orchestra Main
Invitation to VIP reception for Opening Night of Spring 2022 Opera
Private backstage tour of Brockman Hall for Opera
$50,000 - CARMEN (Table of 10)
Preferred performance seating for ten guests
Elegant seated dinner for ten guests with preferred seating
Recognition in Inaugural Gala invitation and program
Four permanently named theater seats in the Grand Tier
Invitation to VIP reception for Opening Night of Spring 2022 Opera

$25,000 – LA TRAVIATA (Table of 10)
Performance seating for ten guests
Elegant seated dinner for ten guests
Recognition in Inaugural Gala invitation and program
Two permanently named theater seats in the Gallery
 
INDIVIDUAL TICKETS - $2,500 each  
Performance seating and elegant seated dinner  
Seating is limited and early registration is encouraged. Please contact Rosemary Price at rprice@rice.edu or 713-348-4992 with questions.

According to IRS rules, neither distributions from a Donor Advised Fund nor Qualified Charitable Distributions from IRAs can be used as payment of either the entire cost of Gala tickets, or for the portion of Gala tickets that is considered tax deductible.
For more information, click here.