The Campanile Orchestra is a symphony orchestra made up of Rice University non-music majors and members of the greater Rice community who wish to continue their orchestral activities. 
Repertoire
Roger Zare: Lift-off (2005)
Dvořák: Slavonic Dances, Op. 46
     I. Furiant (Presto)
     IV. Sousedská (Tempo di menuetto)
     VIII. Furiant (Presto)
Manuel da Falla: Excerpts from El amor brujo
Kanade Motomura, mezzo-soprano
Debussy: Danse sacrée et danse profane
Naomi Sun, harp
Stravinsky: Suite from The Firebird
     IV. Berceuse
     V. Finale
Artists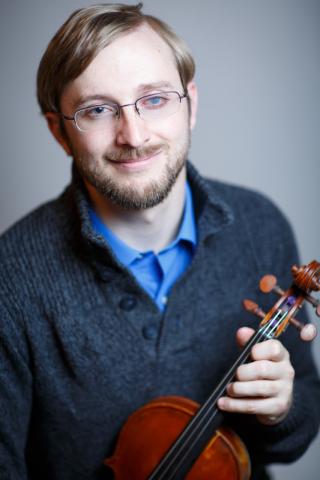 Conductor and violinist Joseph Kneer currently serves as Music Director of Alamo City Symphony Viva and Conductor of the Trinity Symphony Orchestra at Trinity University. A recent finalist in the 2021 Los Angeles Conducting Competition, Kneer has conducted many orchestras and ensembles, including the Oberlin Chamber Players, the Mercyhurst String Ensemble and community string chamber music program, the Mercyhurst Civic Orchestra, and the Brown Memorial Presbyterian Chancel Choir in Baltimore. Recent collaborations and engagements include Dvořák's Violin Concerto with Jinjoo Cho, Beethoven's Choral Fantasy with pianist Carolyn True, Poulenc's Gloria with the Trinity University Choir, a period production of Dido and Aeneas with Trinity's Opera Workshop, Symphony Viva's ballet production of Prokofiev's Peter and the Wolf, and the premiere of Roger Zare's commissioned work Neowise for the TSO in May 2021.