Image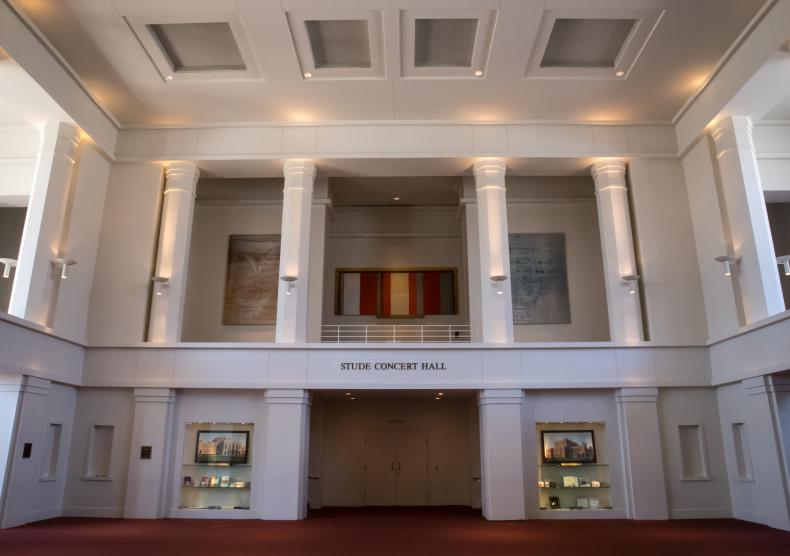 The western most end of campus, the Grand Foyer invites audiences to enter some of the finest performance spaces in the city. Entrances to Stude Concert Hall and Duncan Recital Hall are both accessible from the Foyer.
You are sure to enjoy any performance here at Stude Concert Hall and Duncan Recital Hall. Inspired by the proportions and aesthetics of the great halls of Europe, it is widely regarded as one of the finest mid-sized halls in the country. Additionally, most of the Shepherd School performances are free and open to the public.
Farther inside the building, long hallways of practice and chamber music rooms, recording studios, and faculty studios resonate with energy. The Grand Foyer is the venue for hosting luncheons, speeches, gatherings and informal recitals throughout the year.