Image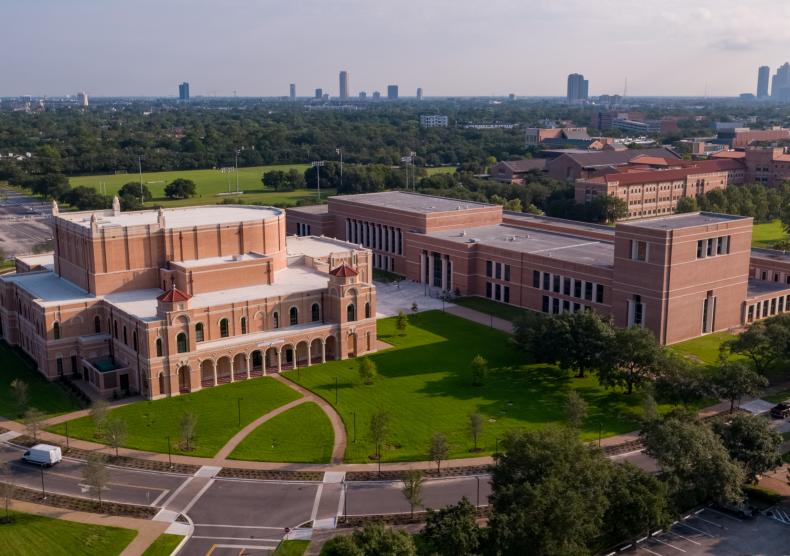 The Shepherd School of Music has ascended to the top echelon of music schools in the nation. Our orchestral program draws the best students and prepares them for the professional stage. Our opera program, with stellar faculty and instruction, is poised to rise to this top tier. A venue that attracts the most talented students and excites our audiences in Houston and beyond was vital.
Fulfilling a vision that began three decades ago, the Brockman Music and Performing Arts Center features a newly constructed theater building that connects to the Shepherd School's current home, Alice Pratt Brown Hall, via a pedestrian plaza, redefining the west end of the Rice campus.
Building on the tremendous generosity of the A. Eugene Brockman Charitable Trust, alumni and friends of Rice University have helped us realize this ambitious project that has placed Rice among Houston's premier arts organizations. The new building, named the Brockman Hall for Opera, is an exemplary structure and a complement to Alice Pratt Brown Hall, and as a whole the center provides audiences the opportunity to experience the best that the Shepherd School's talented performers and esteemed guests have to offer.
Designed by Allan Greenberg Architect LLC, a firm with offices in New York and Alexandria, Virginia, the building offers premium performance spaces for opera and chamber music, meets the growing need for rehearsal and practice space and provides a hallmark venue to attract and host high-profile speakers. The Linbeck Group LLC is the construction manager.
Theater planning and design consultants Fisher Dachs Associates and acoustic consultants Threshold Acoustics collaborated with Greenberg on the design of the building's theater and orchestra pit. The theater features a state-of-the-art "pin-drop" acoustic experience created by Threshold.
A Message from Our Co-chairs
Dear friends and fellow supporters,
As passionate advocates of the Shepherd School and the performing arts at Rice, we are privileged to co-chair this effort in support of Dean Yekovich's vision to build an opera program that joins the orchestral program atop their respective fields.
The Brockman Music and Performing Arts Center marks a great leap forward in carrying out this vision. When our opera students perform for audiences of 600, accompanied by a full complement of orchestral musicians and prepared by training with expert instructors and masters, the vision will be complete. We are thrilled at this rare opportunity to create such an experience for our students, our campus and the Houston community.
In this spirit, we ask you to participate in this effort, which will set the stage for our students and faculty to shine even brighter in this new era for The Shepherd School of Music.
Sincerely,
Anne S. Duncan
Steering Committee Co-Chair
Susanne "Susie" M. Glasscock '62
Steering Committee Co-Chair
Image