Image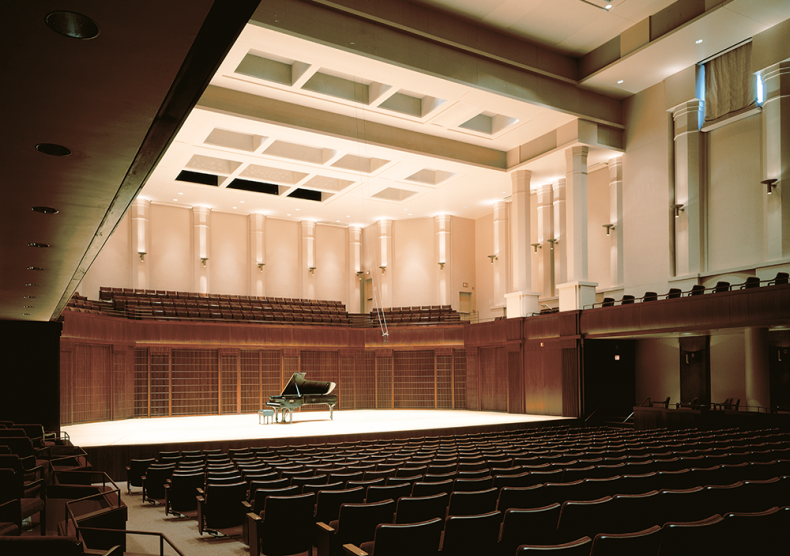 The largest performance space in Alice Pratt Brown Hall seats a maximum of 1000. Removable seats on the stage and seating behind the stage allow a variety of audience sizes and configurations. A careful attention to scale and detail give Stude Concert Hall a comfortably intimate atmosphere with aesthetics comparable to the finest concert halls in the world.
Sapele mahogany trim, curved plaster surfaces, motorized velour draperies, and carefully chosen upholstery come together to make the space both visually and acoustically beautiful. Stude Concert Hall has an enviable reputation as a classical-music recording venue, with several major projects having been recorded there.
A 1965 New York Steinway "D" piano graces the stage of Stude Concert Hall. This piano, with an illustrious history of performances and recording, bears the signatures of Vladimir Horowitz, Arthur Rubenstein, Van Cliburn, and other famous pianists.