Image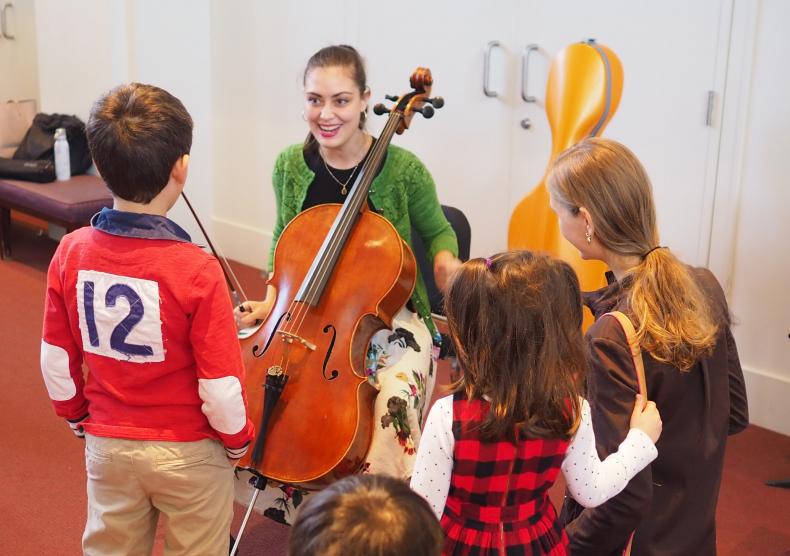 The Ignition Moment: Sparking the Way for Future Musicians
In the world today, most people engage with the music they listen to passively, often as background music while some other task is being completed. People may come to the concert hall and let hours of complex music wash over them, without fully engaging with the art. 
At JUMP!, our interactive concerts are designed to constantly engage the students, inviting them to listen in a variety of ways that are both informative and fun! We hope that JUMP! is a springboard for cultivating a lifelong appreciation and enriching relationship with some of the greatest art that the world has given to us.
In presenting classical music, we hope to inspire the future generation to continue this tradition and legacy. We want to show that classical music is accessible and diverse. Ultimately, we hope to spark the ignition moment for everyone!
All concerts are free of charge, but by reservation only. All six Inreach (in-house outreach concerts) concerts are scheduled for 1:00 p.m. on Thursday afternoons. For questions or reservations, contact us: jump@rice.edu
The Inreach concept was conceived by students and faculty from the wind chamber music class at the Shepherd School. Student coordinators soon expanded the program to include student performers from all departments at the school.
Rachel Buchman, head of the Young Children's Division at the Shepherd School, teaches participating students the special performing skills needed to create a fun and informative classical music experience. Other Shepherd School faculty coach the chamber music groups and advise student leaders on planning and administration. 
Student coordinators find many benefits from the JUMP! program. Sharing music with children is exciting, energizing, and brings a fresh perspective to their art. In addition to attending a free concert in the intimate setting of Duncan Recital Hall, some school groups include a campus tour in their visit to Rice. 
For many, it is their first experience on a college campus. As one faculty member observed, "Who knows what dreams can come from these experiences? If even one or two children can be inspired to go to college, it will be worth it."