Image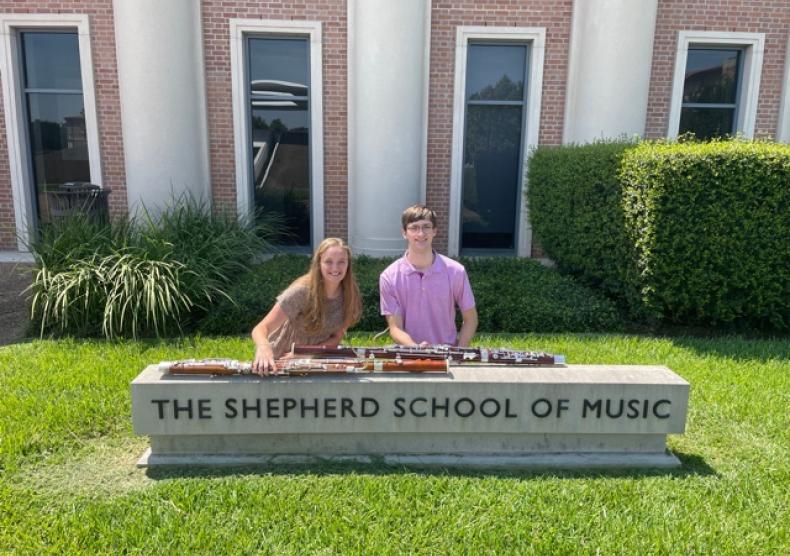 Music as a Source of Healing in a time of Crisis
The mission of JUMP! is to make classical music engaging through relevant programming, interactive concerts, and education. After over a year of isolation and distance from one another, we can rely on music to bring us together. This year, JUMP! will unite Shepherd School chamber musicians with schools from the Greater Houston area, conveying a theme of togetherness.
While we can't yet host in-person events, we will stream programs live through Zoom from the stage of our Duncan Recital Hall. Our audience will get an up-close look at a variety of instruments and see how music is truly a collaborative activity. Students will be able to interact with musicians and learn how working together can create a better outcome. In these Zoom concerts, JUMP! intends to feature music that emphasizes our theme of togetherness, showcasing diverse works rooted in community.
The JUMP! Program was conceived by students and faculty from the wind chamber music class at the Shepherd School. Student coordinators expanded the program to include student performers from all departments at the school.

In Spring of 2022 all JUMP! concerts will be presented online. Concerts are scheduled on Thursday afternoons. For inquiries, please call 713-348-4854 or email musi@rice.edu.
Rachel Buchman, head of the Young Children's Division at the Shepherd School, teaches participating students the special performing skills needed to create a fun and informative classical music experience. Other Shepherd School faculty coach the chamber music groups and advise student leaders on planning and administration. 
Student coordinators find many benefits from the JUMP! program. Sharing music with children is exciting, energizing, and brings a fresh perspective to their art.