The Shepherd School Courtyards are perhaps the most secluded spots on the Rice Campus. They provide a common meeting place and relief from rehearsals and practicing.
Image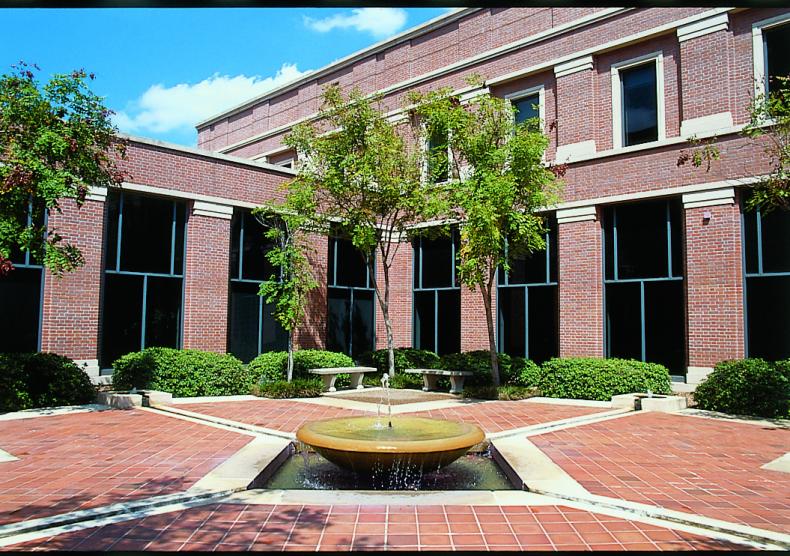 Eula and David Wintermann Courtyard
The Wintermann Courtyard on the north end of Alice Pratt Brown Hall is a favorite meeting place after Shepherd School Orchestra rehearsals, offering a tranquil setting for lunch after practicing or between classes. This courtyard is soothing with the sounds of the central fountain and four smaller fountains around the perimeter of the courtyard. Practice rooms are visible above on the second floor of the building.
Image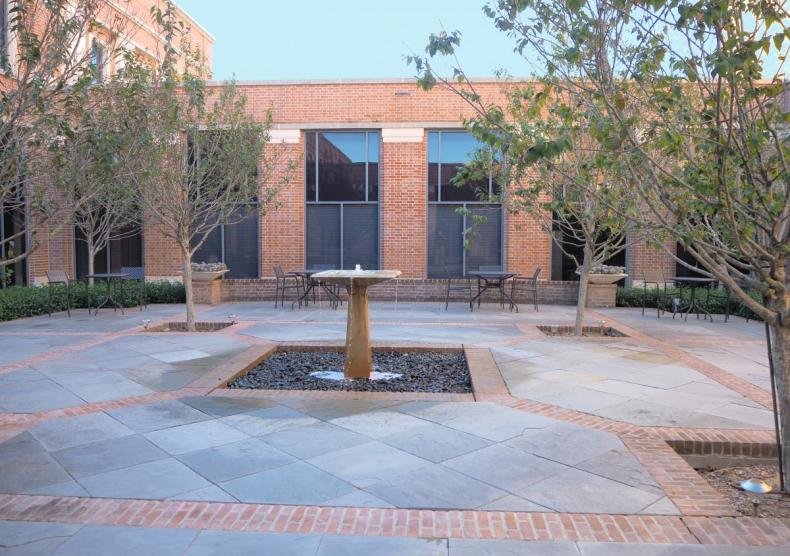 Dr. and Mrs. Frederick Rice Lummis Courtyard
The renovated Lummis Courtyard, located at the south end of the Shepherd School near Wortham Opera Theatre and the Edythe Bates Old Grand Organ, is a beautiful space for receptions or simply to sit quietly and take in the sky above. Slate tile, a central fountain, and lush landscaping make this a lovely area for outdoor entertaining or for simply sitting quietly to take in the sky above.