Image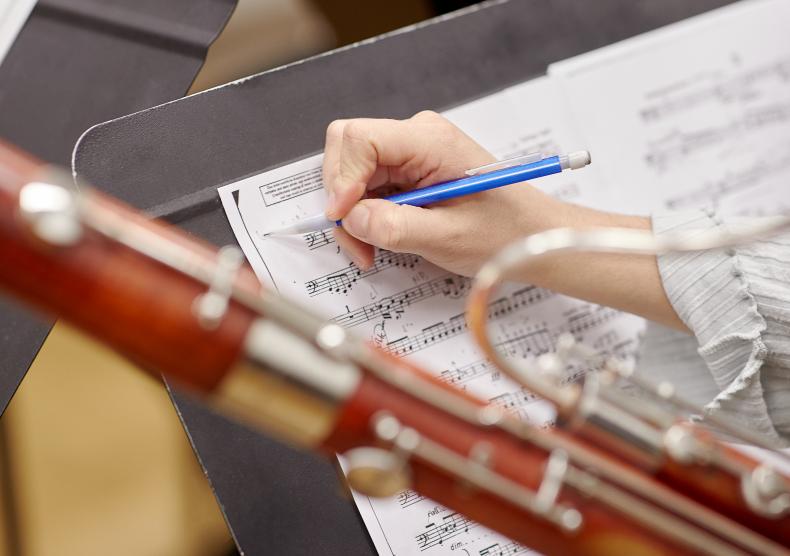 The Shepherd School Woodwind Department offers bachelor's, master's degrees and an artist diploma in all instruments and doctoral degrees in flute, oboe, and clarinet. The curriculum for all degrees includes weekly lessons and studio classes as well as exceptional orchestral training. In addition to their symphony and chamber, orchestra assignments undergraduates and master's students benefit from weekly orchestral repertoire classes. Doctoral students participate in specialized seminars and also gain valuable classroom teaching experience as part of their required coursework.

A highly organized Woodwind Chamber Music program offers a dedicated time for weekly coachings and many performance opportunities, both on campus and throughout the greater Houston community.

Eager to expand audiences for their repertoire, woodwind chamber music students founded the Shepherd School's outreach initiative, Just for U Music Program, in 1999. Through creative performances and imaginative interaction with audiences JUMP! brings the delights of classical music to underserved schools and seniors throughout Houston.
 
Our students profit from an environment that offers both a superb performance faculty and an outstanding, dedicated academic faculty. Academic courses in music theory, composition, and music history are complemented by electives in the fields of professional development, the business of music, and pedagogy, and by Rice University's renowned liberal arts curriculum.
 
Shepherd School woodwind students learn the importance of collegiality and collaboration from their experiences at Rice. Trained in small studios where they receive support from both their major teacher and their peers, they later carry that ethic into chamber ensembles, orchestras, and teaching positions. We are very proud of what they bring to the professional music world as a result of their years with us.
Flute
Marianne Gedigian
,

Professor of Flute

1120 Alice Pratt Brown Hall
Oboe
Robert Atherholt
,

Professor of Oboe

229 Brockman Hall for Opera
Clarinet
Richie Hawley
,

Professor of Clarinet and Chair of Woodwinds

1119 Alice Pratt Brown Hall
Bassoon
Benjamin Kamins
,

Lynette S. Autrey Professor of Bassoon

1111 Alice Pratt Brown Hall
Orchestral & Chamber Repertoire
Thomas LeGrand
,

Associate Professor of Clarinet

1115 Alice Pratt Brown Hall
Janet Rarick
,

Associate Professor of Music Career Development

2202 Alice Pratt Brown Hall