Image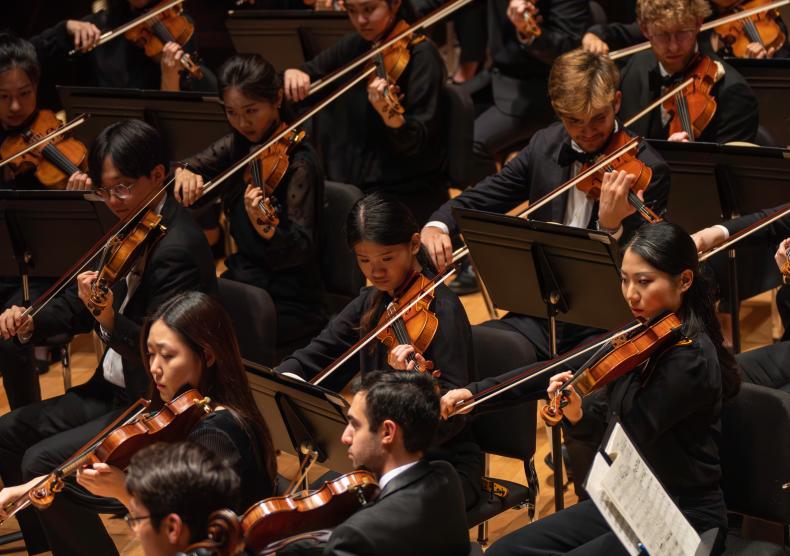 From its inception in 1975, the Shepherd School of Music at Rice University has emphasized orchestral training as a central element in its performing curriculum. The orchestral program is comprised of a Symphony Orchestra of one hundred-plus music students and a Chamber Orchestra of some fifty music students. Both orchestras are of equal caliber, differentiated only by the repertoire they perform.

Players rehearse three times each week, attend classes in orchestral repertoire, and benefit from sectionals with our experienced orchestral faculty. 

Works performed in the 2021-22 season by the Shepherd School Symphony Orchestra and Chamber Orchestra include Dallapiccola Piccola Musica Notturna, Beethoven Symphony No. 1, Kodaly Dances of Galánta, Stravinsky Petrushka (1947), Gabriela Lena Frank Apu, Wagner Prelude and Liebestod, Debussy Ibéria,  Brahms Symphony No. 1, Mozart Symphony No. 35, Dvořák Symphony No. 7, Clarise Assad Sin Fronteras, Ravel Mother Goose Suite, Strauss Der Rosenkavalier Suite, and Shostakovich Symphony No. 11, as well as various concertos performed by student concerto competition winners, works by student composers, operas, and contemporary ensemble works.

The Shepherd School Symphony Orchestra has a history of touring, including visits to New York City's Carnegie Hall and Baltimore's Meyerhoff Symphony Hall. 
Performance Calendars & Repertoire
Conductor
Jerry Hou
,

Artist Teacher of Orchestras and Ensembles

1129 Alice Pratt Brown Hall
Guest Conductors
William Eddins 
Joshua Gersen
Hans Graf
Andrew Grams
Giancarlo Guerrero
Miguel Harth-Bedoya
Cristian Măcelaru
Roberto Spano
Patrick Summers
Lidiya Yankovskaya
Administrative Staff
Kaaren Fleisher
,

Orchestra Manager and Librarian

1203 Alice Pratt Brown Hall
Stephen Bachicha
,

Assistant Orchestra Librarian
Remembering Larry Rachleff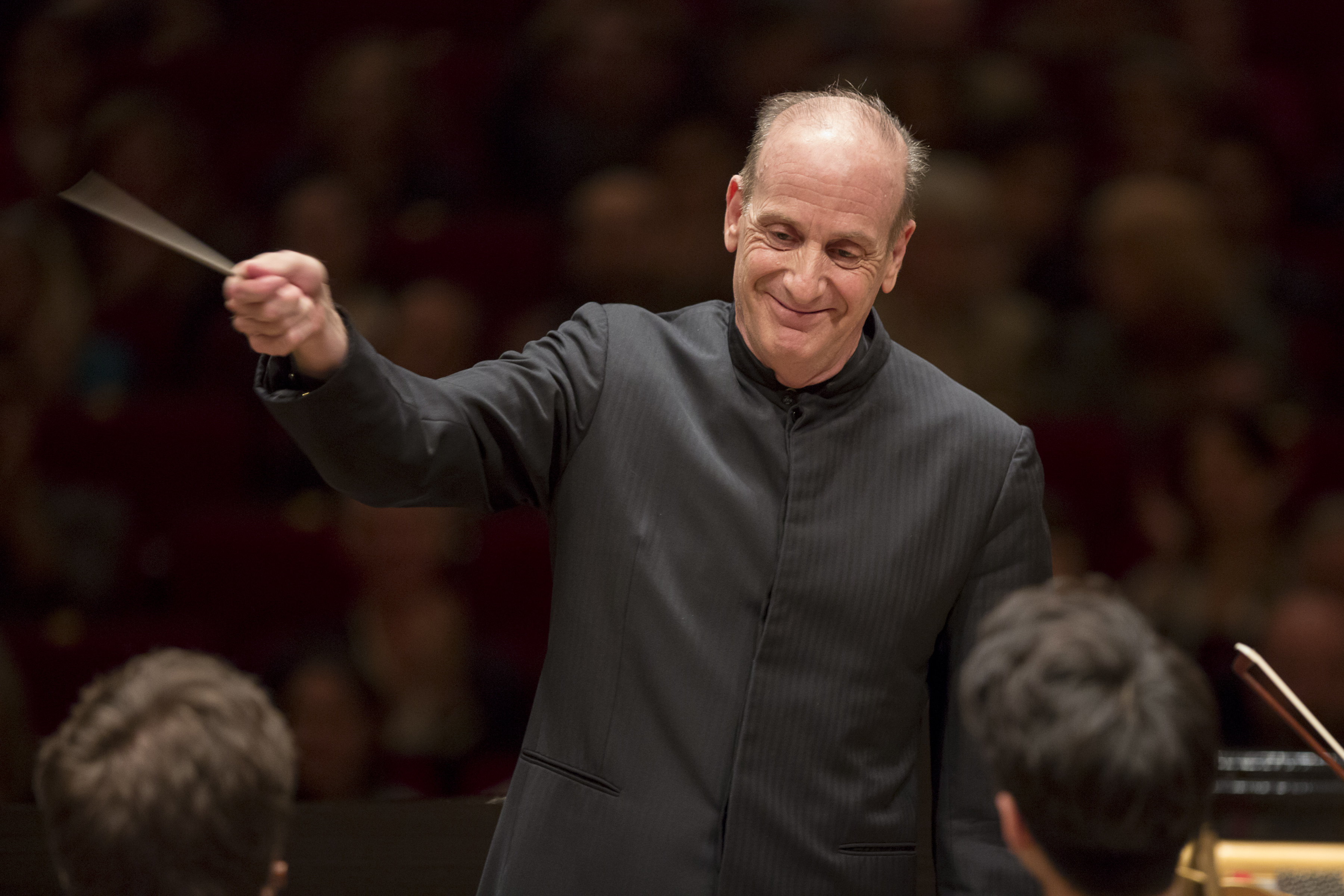 Walter Kris Hubert Professor Emeritus of Orchestral Conducting

Larry Rachleff leaves an indelible legacy that will endure at the Shepherd School for generations. As a longtime conductor of the Rice Shepherd School of Music Symphony and Chamber Orchestras for more than three decades, he was renowned throughout the classical music world for his deep musical understanding, powerful interpretation of scores, and rapport with performance ensembles. Larry passed away in August 2022 at the age of 67 after a long battle with non-Hodgkin's lymphoma.