Image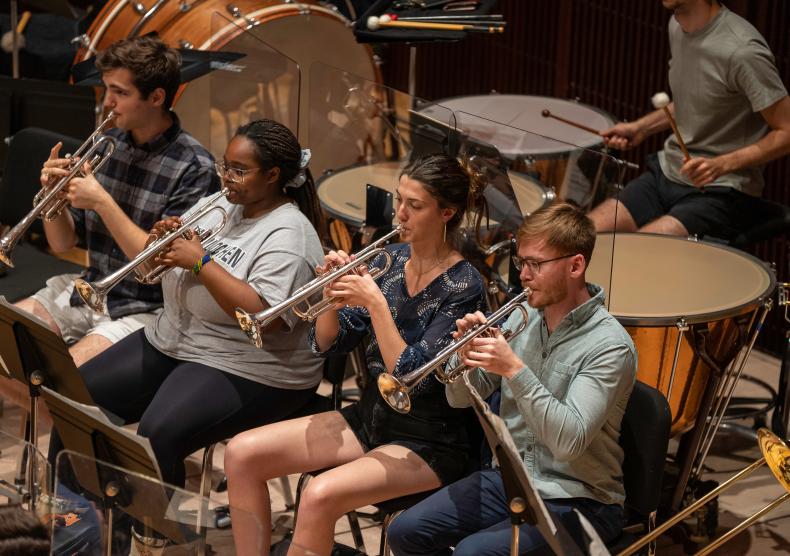 Brass studies at the Shepherd School of Music lead to either a bachelor degree, master degree or artist diploma for trumpet and horn in performance, and are taught by some of the world's leading performers and pedagogues. Brass students have regular lessons with their studio professor, weekly studio class and orchestral repertoire class. In addition, students in the brass program benefit from intense participation in both orchestral and chamber music ensembles at the undergraduate and graduate levels.
Academic studies are taught by a stellar faculty in the areas of music theory, composition, music history, and musicology as well as an unparalleled liberal arts curriculum offered by Rice University. Special courses such as pedagogy, the business of music, and performance preparation underscore the goal of preparing our students for the many facets of activities in the professional musical world.
Shepherd School brass graduates are found in professional orchestral and chamber music ensembles and are themselves making their mark on the world of education through various appointments. Small studios, individualized attention, and extensive performance experience are the cornerstones of the Shepherd School experience, and aid students in reaching their artistic goals.